The Specialist Cleaners for all Professional Services
With more than twenty years in the cleaning industry we have an excellent reputation for thorough and professional cleaning services in Sydney. Our clients range from studio apartment owners to large commercial and government sector organisations.
The one thing all of our clients have in common is their need for a high quality reliable service. Our staff are fully trained with extensive experience in cleaning.
For friendly, solid and reliable services talk to VICLEAN...
Professional – Medical ,dental, legal & accounting rooms
Private residences and client cleaning & maintenance
Historic Houses/building cleaning & maintenance
Adult industry premise cleaning & maintenance
Advertising/film studio cleaning & maintenance
Religious institution cleaning & maintenance
Government office cleaning & maintenance
Showroom cleaning
Apartment cleaning & maintenance
Hotel/Pub cleaning & maintenance
Shop cleaning & maintenance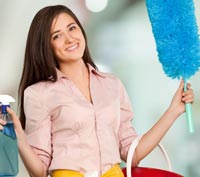 At Viclean our supervisors are responsible for ensuring our clients receive the best possible service and attention to detail. We have more than twenty trained staff and two full time supervisors who are on call 24 hours per day, seven days a week. Client activity checklists are designed to ensure a quality and consistency of service. Regular audits of cleaning staff by the supervisors are performed as well.
Our Team is experienced in government offices, commercial environments, courthouses, bus depots and hotels. Our Supervisors are the best in the business and experienced in stocktaking, maintenance, storage and purchasing of cleaning products and equipment.
What our clients are saying about Viclean